"Bringing nature to you"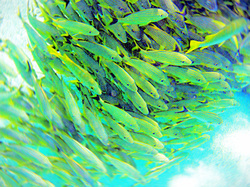 We offer a wide variety of services to our clients including consultations, initial set-up, regular maintenance, service and breakdowns. We can also provide equipment, supplies, and animals at your request. We can attend to all your saltwater and freshwater aquarium or water feature needs.

Please contact us for a free quote today!
---
Our services can be custom tailored to fit your needs. Options include: weekly, biweekly, or monthly appointments. We are also available if you have a question or need our services for an occasional check-up.
Basic Service includes:
Monitoring water quality: Ph, salinity, temperature, hardness, nitrate, nitrite and ammonia.

Verify that all equipment is functioning properly.
Monitoring of animals and ensuring that they are receiving proper nutrition.

Detailed cleaning of the aquarium inside and out.

Rinsing and/or replacing of filter pads.
Performing required waters changes.
Administering proper amounts of chemicals, additives and food.
Site inspection of aquarium structure, stand and systems.