Steve Walters - Owner of Trident Aquarium Service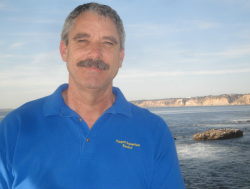 I am a senior aquarist with over twenty years of experience. I have hands-on experience in animal husbandry (disease detection and control, medication, feeding, behavior and overall assessment), installation, set up of life support, water quality control, decoration and animal selection. I have worked with commercial accounts and in private homes. The largest aquariums that I have been personally responsible for totaled over 18,000 gallons. I have experience with saltwater aquariums large and small, freshwater aquariums and ponds as well.

I started Trident Aquarium Service because I wanted to ensure that I could provide my clients with the level of excellence they deserved. I wanted to be able to accommodate their wishes and specifically tailor my service to fit the needs of each client.


---